Hey.
My name is Nat Harward.
I blog about stuff I find useful and that adds positive meaning to life.
Have a look around …
We can connect here, here, here and here.
I look forward to hearing from you.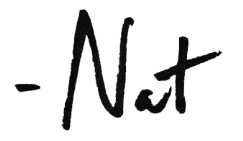 This is the personal website of Nat Harward, a marketer and triathlete living in Salt Lake City, UT.